On Christmas morning 2017, protesters filled the streets of Lima, Peru in opposition to a controversial decision made by President Pedro Pablo Kuczynski (known locally as PPK). His pardon of former authoritarian President Alberto Fujimori—a deeply divisive figure in Peruvian political history—inspired the manifestations that disturbed a holiday hiatus in the characteristic buzz of the capital city. Kuczynski responded to the protests with a television address, advocating for reconciliation towards the polemic former ruler and his violent past. Kuczynski's decision leaves the citizens of Peru struggling to reconcile the surprising influence the Fujimori family still commands in Peruvian politics and a recently elected President who campaigned, then and now, on national unity.
The 79 year-old Fujimori, who left office in 2000, was nine years into a 25-year prison sentence for corruption and human rights abuses. Citing the aging former president's terminal heart condition and tongue cancer, Kuczynski's Presidential Pardon Commission recommended Fujimori, along with seven other inmates, be pardoned "for humanitarian reasons." However, such benevolence from President Kuczynski does not sit well with many Peruvians who still bear the scars of Fujimori's violent repression. Speaking on their behalf, members of the UN Human Rights Council condemned the pardon saying, "We are appalled by this decision. It is a slap in the face for the victims and witnesses whose tireless commitment brought him (Fujimori) to justice."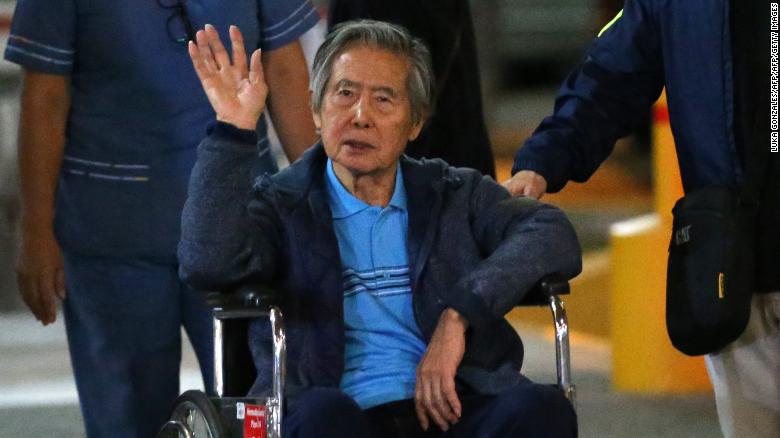 In a region with a rich history of such transgressions, the pardon of a human rights abuser is certainly controversial and President Kuczynski is in no position to take political risks. Just three days prior to granting Fujimori's pardon, Kuczynski himself narrowly escaped impeachment on corruption charges associated with an $800 million bribery scandal involving the Brazilian construction firm Odebrecht. As a result, his approval rating is at a historic low (19% as of February 11, 2018). The pardon also forced him to reshuffle nine of his cabinet ministers into an aptly named "cabinet of reconciliation," which he hopes will repair his party's relationship with the Peruvian people in the coming months—an outcome easier said than done. Swelling street protests suggest Peruvians believe Kuczynski's humanitarian impulses are a cover for what is actually a political survival deal to co-opt the powerful opposition. Obtaining a Presidential mandate in this manner has become an even greater point of civil contention than the actual pardon of Fujimori.
Sins of the Father
At the time of Fujimori's election in 1990, Peru was in a state of national crisis. Guerilla terrorist groups were waging a violent insurgency and the economy was suffering from debilitating hyperinflation. Acting quickly and boldly, he instituted drastic measures to stabilize the economy and combat the insurgency. Under pressure and seeking to maintain his political freedom to maneuver, he staged a coup of his own government in 1992 with support from key military leaders in order to rewrite the constitution and purge his political opponents. The memory of the infamous purge elicits one of two responses from Peruvians: some demand justice for friends and loved ones that disappeared during that time, but many others welcomed the coup, viewing the government's tactics as necessary to stabilize the country's economy and bring an end to the terrorism.
Despite the lives Fujimori took, his children—son Kenji, a Congressman, and daughter Keiko, head of the main opposition party, Fuerza Popular—are the former president's political legacy. But they are now a family divided. During Kuczynski's impeachment proceedings, Kenji led a group of opposition lawmakers in abstaining from the impeachment vote, allowing Kuczynski to keep his seat long enough to enable the pardon of the elder Fujimori. This came as a blow to Kenji's sister Keiko, that had just lost the 2016 presidential election to Kuczynski by a razor-thin 0.12% margin. In response, Fuerza Popular officially expelled Kenji and his allies, enforcing party discipline but destroying its simple-majority in Congress. Though Kenji and Kuczynski publicly deny accusations of quid pro quo, Reuters reported on January 26 that a back channel deal had been negotiated between them months earlier.
Pardon Me Too
Though the corruption allegations against President Kuczynski have not yet been proven, and his impeachment proceedings were politically driven, the charges against him are still troubling. Having run for President on an anti-corruption platform, he was quick to deny allegations that his private company, Westfield Capital, received any payments from Odebrecht. However, he now acknowledges Westfield was paid $780,000 between 2004 and 2006 while he served as Minister of Economy and Finance and later, Prime Minister. The shifting stories coincide with his reversal on the issue of Alberto Fujimori's pardon and erode the credibility of his claims of innocence. Still worse, his rhetoric in response to calls for his resignation make him appear both desperate and despotic; he insists his removal from office would "disrupt political and economic stability" in Peru.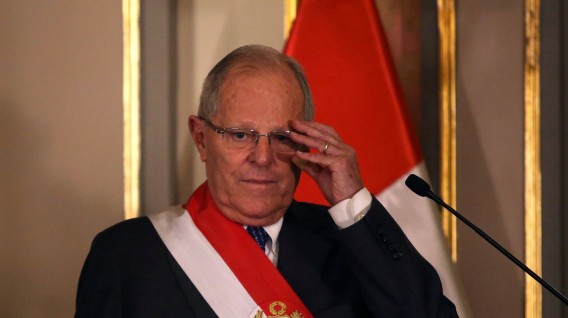 Moreover, Kuczynski boldly declared during his 2016 campaign there would be no pardon for the elder Fujimori. His righteous "unity" campaign platform narrowly won him the presidency, but nevertheless left his agenda vulnerable due to a lack of congressional support. Even in the wake of Keiko Fujimori's presidential defeat – and before the fallout with her brother weakened her position – her Fuerza Popular opposition still held a commanding 71 of 130 congressional seats. Kuczynski's questionable pardoning of Alberto Fujimori, be it a desperate act of self-preservation or a stroke of ambitious genius (or both), has secured Kuczynski's presidency and weakened the opposition's hold on Congress. Whether this was truly the result of a secret deal or just sibling rivalry, it set the stage for the next move against him. A new opposition – sans Kenji but now with some disgruntled former Kuczynski allies upset over the Fujimori pardon – has pledged a new impeachment proceeding when Congress resumes in March. Whether they have enough votes to be successful this time remains to be seen.
Last year, public polling indicated that up to 60% of the population favored pardon of Fujimori. Even after the pardon was granted, public polling indicated 50% of Peruvians still support Fujimori's release. Presidential pardons are often controversial, but in this case the high-profile act of clemency faces international human rights scrutiny. The President that was supposed to represent stability instead wielded the pardon as a blatant tool of political manipulation—to the detriment of democracy. President Kuczynski will struggle to regain his reputation as a stabilizing political figure, and a shifting opposition will continue to maneuver against him, keeping the political focus on scandals and political controversy rather than on the much-needed and noble goal of national reconciliation. For the time being, whatever initiatives Kuczynski attempts, he will do so with the legal mandate of President of Peru, but without the pardon of the people.
---
The views expressed in this article are those of the author and do not reflect the official policy or position of the U.S. Air Force, the Department of Defense, or the U.S. Government.
Major John "JB" Boswell is a U.S. Air Force Intelligence Officer with deployments and operational experience in Afghanistan, South Korea, Hawaii, and Germany. He is currently a graduate student in History at the Pontifical Catholic University of Peru in Lima.